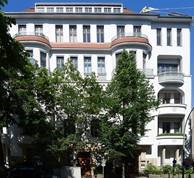 Dear friends,
Dear clients,
Dear Ladies and Gentlemen,
we are pleased to inform you that our Berlin office has moved to the new premises on 15.01.2021.
You can now find us at our new location in Berlin: 
Schlüterstraße 38
10629 Berlin
Our phone and fax numbers have not changed.
We look forward to continue to be there for you in the new working environment!